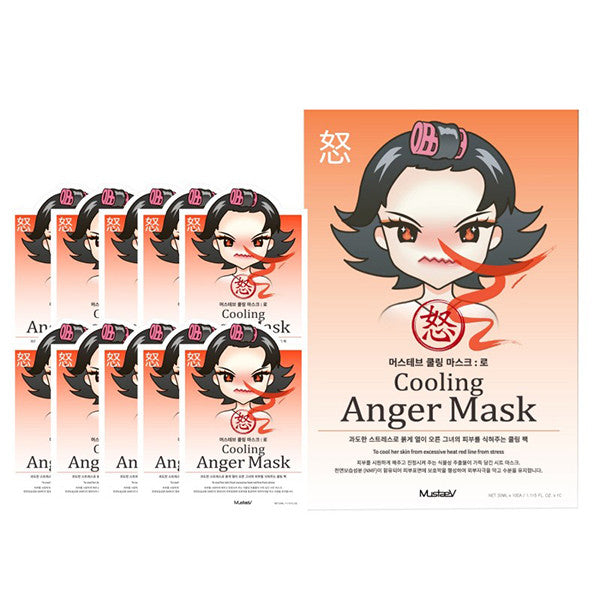 MustaeV
MustaeV - Mood Therapy Mask - Anger (10 Pack)
Regular price
$ 30.00 USD
This energizing mask is infused with vegetable extracts that hydrate and tone fatigued skin. The skin is uplifted appearing supple, radiant and refreshed.
There are many factors that contribute to how your skin looks. Diet, hygiene and the environment are a few but did you know your emotions and mood could be the reason for a dull complexion, dehydrated skin, wrinkles and breakouts?
Anger, sadness and stress are a few emotions we experience regularly and each of these moods adversely affect our skin.
Product Details:

 
1. Apply on moisturized skin, after cleansing
2. Remove the mask from the sachet, gently unfold and place the mask evenly on the entire face, smoothing it to fit the curves of the face, adjusting around the eyes, nose, and mouth.
3. Leave the mask on for 10 to 20 minutes for maximum absorption.
4. To remove, peel off the mask and discard. Gently massage remaining essence into the skin. Do not rinse.
TIP: Use the excess essence in the pouch and the mask to apply on your neck and the back of your hands.
Ingredients:

 
Main Ingredients Include: Niacinarnide, Bifida ferment lysate, Morus alba bark extract
---
More from this collection